biointerns: summer internships
Are you an undergraduate or master's student in Biology/Biotechnology/Bioinformatics or similar? Do you study Physics/Mathematics/Informatics but have an interest in Biology? Scroll to find out about paid internship opportunities abroad at the best universities in the world.
BioInterns was created in 2019 by Valentina Lorenzi and Francesco Lotito, both master students at the University of Trento. Valentina is now a PhD student at EMBL-EBI while Francesco is a PhD student at the University of Trento.
Where: Zurich, Switzerland
When: 03/07 – 06/09/2023
Application deadline: 01/02/2023
Benefits: Travel costs are covered + 4000 CHF towards accommodation and personal expenses
Where: Paris, France
When: 03/07 – 06/09/2023
Application deadline: 01/02/2023
Benefits: Accommodation and travel costs are covered + 1400 EURO for personal expenses
Where: Munich, Germany
When: 31/06 – 06/09/2023
Application deadline: 01/02/2023
Benefits: Accommodation and travel costs are covered + 1700 EURO for personal expenses
Where: Cambridge, UK
When: 10/07 – 06/09/2023
Application deadline: 01/02/2023
Benefits: Accommodation and travel costs are covered + stipend for personal expenses in line with minimum wage
Where: Tokyo, Japan
When: 05/06 – 05/08/2023
Application deadline: 01/02/2023
Benefits: Accommodation and travel costs are covered + 250,000 YEN for personal expenses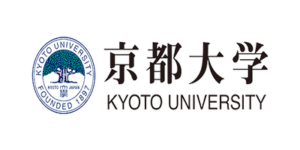 Where: Kyoto, Japan
When: 05/06 – 05/08/2023
Application deadline: 01/02/2023
Benefits: Accommodation and travel costs are covered + 180,000 YEN for personal expenses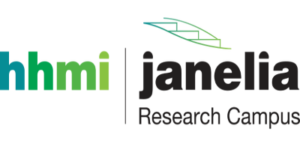 Where: Virginia, United States
When: 10 weeks in between May and August 2023
Application deadline: 10/01/2023
Benefits: Accommodation and travel costs are covered + 5000 DOLLARS for personal expenses
Where: Kansas City, United States
When: 05/06 – 28/07/2023
Application deadline: 17/02/2023
Benefits: Accommodation and travel costs are covered + 4000 DOLLARS for personal expenses
Where: Any EMBL site (Germany, France, Italy, Spain, United Kingdom)
When: Anytime
Application deadline: Anytime to be agreed with PI
Benefits: Contribution towards living expenses to be agreed with PI
When: Lausanne, Switzerland
Where: 03/07 – 25/08/2023
Application deadline: 31/01/2023
Benefits: Accommodation and travel costs are covered + 1500 CHF for personal expenses
Where: Lausanne, Switzerland
When: 03/07 – 25/08/2023
Application deadline: 31/01/2023
Benefits: Accommodation and travel costs are covered + 1500 CHF for personal expenses
Where: Vienna, Austria
When: 01/07 – 31/08/2023
Application deadline: 31/01/2023
Benefits: Accommodation and travel costs are covered + 1400 EURO for personal expenses